Anime and Lolita Fashion, A Taboo =WIP=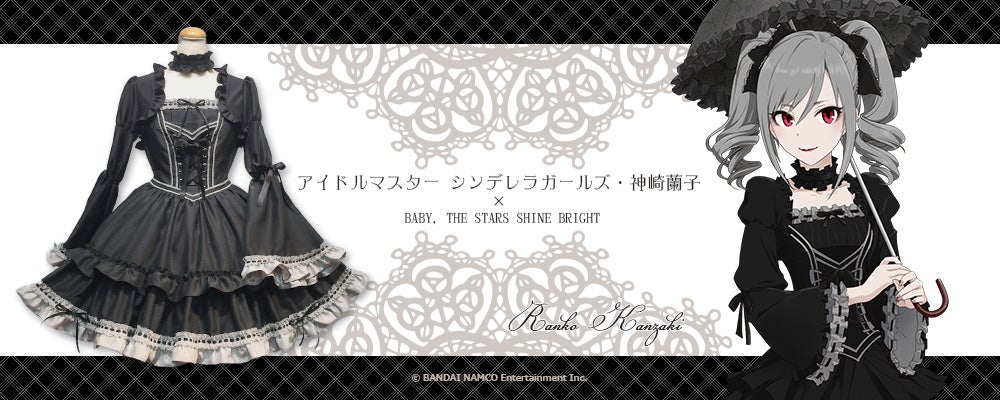 I wanted to write this article/present these photos since an anime influence in lolita is seen by many (in the west, at least) as a huge taboo. For a long time, especially after when lolita was getting its (im)proper introductions in the west during the mid-2000s, an anime-influenced mindset/coordinate was seen as an ugly, ignorant beginner's mistake (often called an "ita phase"). In 2010, the 2000s trends were ending; lolita fashion was expanding and evolving internationally. The Gothic & Lolita Bible was moving away from black and white coordinates with rectangle headresses and moving towards headbows, border prints, and color. Lace wristcuffs as wrist accessories rather than just sleeve extenders made an appearance as arm covers disappeared. The popularity of simple lace-topped socks decreased as socks with illustrations made their way into the limelight. The anime influences in Lolita fashion became the embarassing past, to the point that it was shamed and denied.

But, personally, I think there are a lot of manga authors that understood lolita fashion well enough to incorporate it in their works. Some manga authors predate the conception of the concrete definition of lolita fashion in Japan. And because of these great authors, some of the readers of these series came to love japanese fashion through anime and manga.

I think a part of the history of Lolita Fashion's evolution was accidentally documented in anime & manga. This isn't a new idea-- many people watch movies from the 90s and 2000s these days to get a sense of what fashion was like back then. With the right understanding of fashion and the fashion, I think it its very much possible to learn & love lolita fashion through its representation in some anime & manga.

In this article, I'd like to explore the forbidden relationship of anime and lolita fashion.

I want to say also that I am by no means an expert on this. I just like a lot of anime and manga and like to read a lot about the origins of gothic & lolita. So this is all just my opinion!

Lolita Fashion Sources: Gothic & Lolita Bible, Gothic Lolita Punk Brand Book, KERA, KERA Maniax, Gosu Rori; hosted on lolitahistory.com. Lolibrary.org. Brand websites (accessed July 2022).


Existence in Anime/Manga (Year of first serialization)
Existence in Lolita Fashion (Year of production/access)

Vampire Knight (manga: 2004-2013)

Alice and the Pirates (accessed 2022)

IC in a Sunflower (pictured; 1994–1997) and other works by Mitsukazu Mihara

Mitsukazu Mihara is known for her work on the Gothic & Lolita Bible, as she often illustrates the covers.

Death Note (Manga: 2003-2006)

Arachnophobia Ad, Gothic & Lolita Bible (2001/2002)

Death Note (Manga: 2003-2006)

Devil Wing Bag by Patchy, sold at Putumayo Stores (2012)

Kei from Moyashimon (2004-2014)

"Kei-Chan JSK" by Baby, The Stars Shine Bright: Sold only at the Daikanyama location. Inspired by the character Kei Yuuki from the manga Moyasimon: Tales of Agriculture. (Btssb Collaboration Page via Wayback Machine)


CardCaptor Sakura (manga: 1996-2000), CardCaptor Sakura Clear Card (manga: 2016–ongoing)

GosuRori, Magazine for sewing (2004?)

CardCaptor Sakura (manga: 1996-2000. Anime: 1998-2000.)

Innocent World (2022)

Cardcaptor Sakura. Okay. How do you even write about the influence of CLAMP on Lolita Fashion? Tomoyo and Sakura are not lolitas, and definitely not gothc lolitas. Given the year this manga was written, lolita fashion hardly had a stable definition. The seeds of lolita fashion had been planted by brands like MILK, Jane Marple, and Pink House. I suggest reading this post by raine dragon to see what I'm talking about here. I think that is where CLAMP base a lot of their styling. That being said, CLAMP is an absolute powerhouse when it comes to their influence in fashion, and many original ideas they have echo throughout their many series such as Kobato., Chobits, and many more.

NANA (2000)

MILK (2007)
It would be impossible to end this without including NANA. While these characters' clothing don't exactly fall into the categories of Gothic & Lolita, this work does tell some of the history of Lolita fashion. I highly advise giving this post by raine dragon and this post by ita.toys a read to see the influence of MILK in lolita fashion and MILK's history and importance to the emergence of other fashion styles.

Shiki (Novel: 1998, Reprint: 2002. Manga: 2007. Anime: 2010.)

Shiki collaboration (2010) (Source) (Source)

Tsukuyomi Moon Phase (2000)
Related Lolita Fashion Items

Rocking Horse Ballerina
This one almost explains itself.

Akuma To Love Song (year)

Brand (year)

Alice in Murderland (year)

Brand (year)